Pool of information for enjoying jazz music.
Enjoying Jazz music is easy for some people while it is quite a workout for some. Some don not even know what it really means. It is a genre which influences the modern entertainment world. It is something we could not avoid. It is too international to be avoided.
So, how can one enjoy this music style?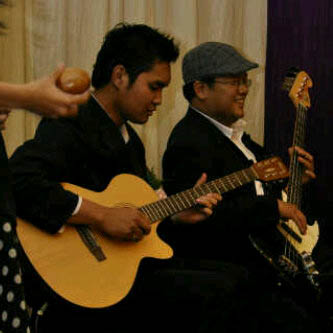 Technology makes the development of this genre even more unstoppable especially through online music. The impact of it to other music genres is very significant.
Many jazz composers and jazz artists are also known by those who are from other music genres. So what's this website is all about?
Well...
An advice?
Hmm.....
This website is a pool of information gathering about jazz music. It consist of little bits and pieces of material which will benefit you in enjoying jazz music. Your own experience will basically makes the difference.
There are those of you who are definitely a Jazz expert, musicians or a practitioner of Jazz. Pardon me for laying out the information the way I understand it.
But some of you may be just starting to want to know about Jazz. Let us all together take the information to our own advantage and please, I do appreciate your thoughts to make this website a gem to Jazz enthusiast.
As a test case please enjoy this video below. A performance from Jeff Berlin, one of the virtuoso in the jazz bass universe. He could shape Eric Clapton's "Tears in Heaven" in a totally different form and stage.
We will discuss more further about jazz in the articles to come. But speaking about music....
We can say music is a borderless language. No matter what language we use, people can be moved by hearing a romantic song. They can be motivated listening to a patriotic songs.
Without having to understand the meaning of the lyrics in our own language, we can grasp the essence of a song by the way it is performed. The expression of the singer and musicians enables us to get the emotions of the tune.
Like the next video here, it doesn't only express the emotion of the composer, it even tells you the time it was composed, the community where the song was initially played.
Just click here to watch the video and hear how Benny Goodman tells you his story.
So stop for a minute and imagine that this is your universe. You got the control of the art world in your hand. What would you do with all of your time and creativity?
You got that 4/4 beats going on and maybe you're getting a bit more creative and try some 5/8 beat and try some of Sting's Seven Days
OK, let us get serious now. Bottom line. You would appreciate Jazz better if you know the origin. And I'm sure you will appreciate it a lot better if you know something about jazz. Especially something that fits you just right.
And from that point you want to shout out to the world that this is my jazz identity. No matter if you are a mainstream kind of guy or an acid kind of guy....
Well that's what this site is all about.
Appreciation.......
I will try to offer all information needed for us to appreciate jazz more than before.
Once again enjoy the site :)
The Jazz Music Blog keeps you up-to-date with all additions and changes in enjoyingjazzmusic.com Web Site. Subscribe here.
Educational information for us to appreciate Jazz better
Jazz music online, an online reference of enjoying this genre from your computer
Dino Fiumara, a quick introduction of this Young Artist
The Song Project, the band who communicate pop and other genres in Jazz style
Jazz festivals, a way to enjoy jazz music in life performance
Several jazz music videos of your favorite Jazz musicians
This is list of jazz festival in North America
List of jazz artists by genre, you can find it here
This is the list of notable Jazz artists by instruments they play
Return to Forever, the band that mold Jazz fusion
These are the list of Dixieland artists who are historically identified with Dixieland
This is the list of Jazz Rock Artist
Lists of Jazz genre throughout history.
What Acid Jazz is and how it first developed
What is Cool Jazz? Why Cool? Who's cool?
A compact information about Smooth Jazz
Soul music, a strong genre which is very influential to the developent of Jazz derivatives
A brief history of what Swing is
What are the characteristics of Jazz Fusion and what is this style is all about?
The list of partners that I have here will enable you to enjoy jazz music, some provides free internet music, so check it out!
Please use the form provided to contact us
A little description about me, About who I am, and why I enjoy Jazz Music.
Red white lounge, the most Jazzy place in Jakarta
Who's Louis Armstrong, his musical journey, and his contribution in Jazz music? Find it here.
Would you like to share your knowledge about enjoying? Great, find out how you can submit your story or tip here.