Louis Armstrong – The legendary Jazz musician.
Louis Armstrong was born on August 4, 1901 in New Orleans. He got his first Cornet from the Karnofsky family. He did not get his musical training from them but he got it when he was in the Colored Waif's Home, administered by Captain Joseph Jones.
His first introduction to band, and obviously jazz, was when he was admitted to a reform school in 1913. He met his trumpet instructor Davis and then his natural skill made him the leader of the home's brass band.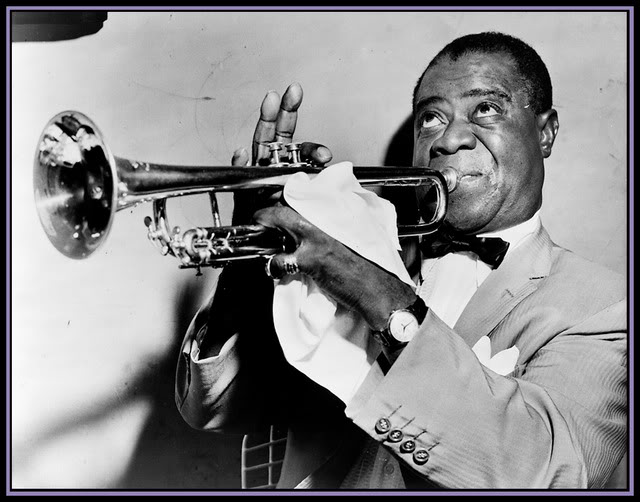 Spending two years with this experience he moved back with his mother and sister and he started his first quartet with his friends. They played in street corners and put a hat upside-down for people to contribute.
Louis left New Orleans only until his childhood role model, Joe Oliver invited him to join a band in Chicago. Playing with the King Oliver's Creole Jazz Band he got the practice and also the opportunity to record with the band in 1923
Phonograph was the technology back then and it literally boosted the record sales in the United states. His second recording was in 1924 but this time with Fletcher Henederson Band in New York. In 1926 He played with Dickerson Orchestra in Chicago.
In 1927 he unintentionally created scat singing while he was in a recording studio in Chicago. He knocked the lyric sheet of the piece which was recorded at the time but he continued the recording. This first experiment was a bestseller Heebie Jeebies.
In 1929 Louis noticed he got the recognition from radios and records and he got help from Tommy Rockwell, a record company executive to find him a regular performing job at a prestigious night club in Harlem. It was the Connie's Inn.
Entering 1930s Armstrong expanded his stage performance especially on singing and comedy. His learning experience while working in Broadway made him a world class artist.
He made his first appearance in films on that year. But after he performed on a tour in Europe his fame soared-even crossed racial borders, which was a crucial issue back then- and his records was sought both in the US and in Europe. Until his death in 1971, Armstrong was very productive in many musics performances.
Louis was most remembered in his best selling record, "Hello Dolly" which was a record he made in 1964. Taking over The Beatles and stood there in first position for 14 consecutive week with three different songs.