Looking for list of Jazz Festivals in Africa? Here you go...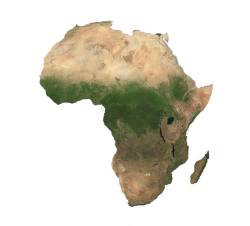 Jazz festivals in Africa. The following list are are the events of Jazz festivals in this continent. Some have taken place, but some are about to happen. So be aware of the nearest event and do not miss all the action.
Morocco
Tanjazz
Cape town Jazz was held on March 25th  and 26th, 2011. This year was the 12th annual Cape Town International Jazz festival. It featured 40 international Jazz musicians. It is considered to be the grandest gathering in this continent having attendees to reach 34,000 people. An increase by 143%  compared to the number of attendees 11 years back.
Cape Town Big Band Festival
Cape town big band festival which was founded in 1999, is aimed at supporting music education in big band jazz for school and college students. The event promotes a scholarship program at South African College of Music, sponsorship to the Beau Soleil Music for Africa Trust and also the sponsorship of music teacher at Manenberg High School for their steel band project. The festival also donates to participating bands and other music initiatives.
The festival this year was held on may 19th through May 21st.
Grahamstown Jazz
The Standard Bank Jazz , Grahamstown – the Main Jazz Stage of the annual National Arts Festival in Grahamstown – brings together musicians from around the world in unique collaborations.
Joy of Jazz - Johannesburg
The standard bank Joy of Jazz 2011 which took place in on August 2011 is the eleventh years of the South Africa Jazz event. 20,000 audiences in seven venues in Johannesburg's Newton Cultural precinct.
Tunisia
Jazz à Carthage by Tunisian
The jazz gathering which took place on April 6-17, 2011 in Hotel Barcelo Carthage Thalasso, featured international Jazz musicians such as Keziah Jones, Luz (featuring Luz Casal), Noel McKoy and the A Team, Frank Salis (H30),  Mariza, Nigel Kennedy Quintet, Fdrika Stahl, Chick Corea, Hamelto Stamato, Marienne Faithfull, Tritonic, Cunnie Williams, Vaya Con Dios (featuring Dani Klein), The Sherman Robertson Bank, and Ben, L'oncle soul.
Tabarka Jazz Festival
The annual jazz gathering which started since 1970 in the town of Tabarka, Tunisia is a great event to spend the summer holiday. This event was started by a Tunisian promoter Lofti  Elhassine (future founder of the Aquarius Club and Air Freedom). The music event which he gathered eventually become a prominent international standard jazz event.